Thanks to some German ingenuity from Klafs, A sauna manufacturer and distributor with 16 showrooms throughout Germany, folks living in urban centers with tight spaces can expand their health and wellness thanks to this new offering:
As Klafs boasts:
Discover the sauna of the future: The new sauna S1 KLAFS.
When tucked against a wall, it looks like a bookcase.  The Sauna S1 measures a mere 24-inches deep, but expands away from the fall to over five feet in size in just 21 seconds to accommodate your sauna party and several users—whether sitting or laying down. It comes with everything needed except a mountain stream or lake cold plunge.  As any decent sauna stove, you can toss water on the sauna rocks for decent amounts of steam.  The unit comes complete and includes a heater, digital thermostat, and an air filtration system.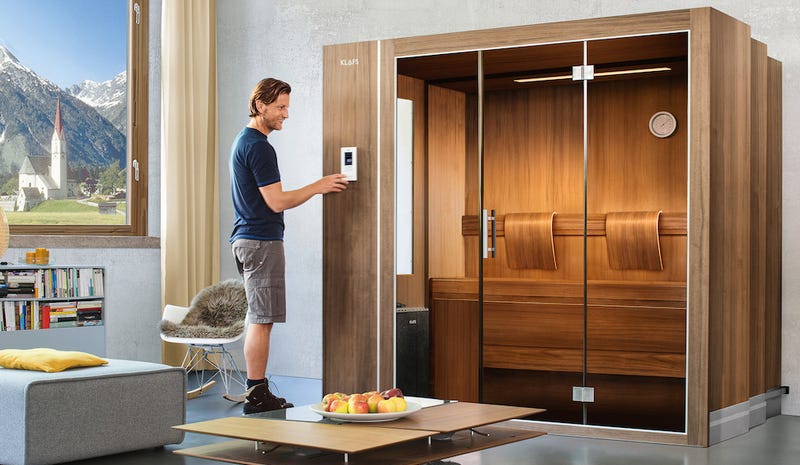 The sauna's walls are made from carefully-engineered layers of sandwiched wood that make the sauna about 40 percent lighter than a similarly-sized traditional model. The special wooden walls are also designed to resist warping, even when the humidity level inside the sauna is far more than the rest of the room. A retractable sauna is all but useless if after using it it ends up warped and unable to actually collapse.
US distribution may be coming soon to help service the price elastic tech startup millennial urban dweller in you.